Representing motorcycle riders in Ohio
While it is not uncommon for a person to walk away from a car accident, motorcycle drivers are more at risk. According to the U. S. Department of Transportation's most recent data, cyclists are four times more likely to be hurt. Frequently, injuries suffered in motorcycle accidents are far more serious. In these cases, you need legal counsel to be sure every detail of your claim is properly documented and filed so that you can concentrate on healing. At Elizabeth Bernard Law, we have the experience to guide you through the legal process when you or your loved one has been injured in a motorcycle accident. Our team will deal with the insurance companies, document medical bills and advise you as to the appropriate time to file your personal injury claim.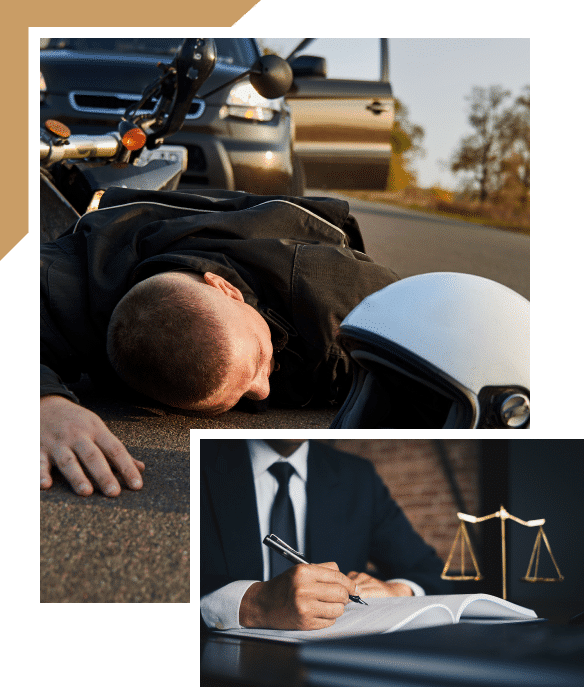 No Fees Paid, Unless We Win!
Dealing With Serious Injury
Any time you are dealing with a serious injury, it is important to get a clear picture of your injuries and your future prognosis before settling any insurance claim. This becomes a crucial issue with motorcycle accidents, which can often result in devastating injuries, ranging from complicated bone breaks to spinal cord and head injuries. Such injuries can lead to months of rehabilitation and sometimes permanent disability.
Our team will work with you as you progress through your treatment. Once your doctors have suggested that you have reached your maximum recovery, we would provide up to date medical evidence for the claim. Long-term effects from injuries and permanent disabilities can dramatically change your quality of life and your ability to work. As a victim of an accident, you are entitled to more than just paid medical bills. You must be compensated for losses you will continue to suffer in the future, such as quality of life and loss of earning potential. Collecting all that evidence is a process, but I urge victims to begin the process as soon as possible, so that we can always be up to date on your condition and advise
Car Vs. Motorcycle – Who Is At Fault?
Historically, motorcycle riders have faced bias in accidents involving motorcycles and cars. While it may be unintentional, investigators from the highway patrol, police department and insurance companies are often looking at the evidence with the assumption the motorcyclist was speeding or driving recklessly.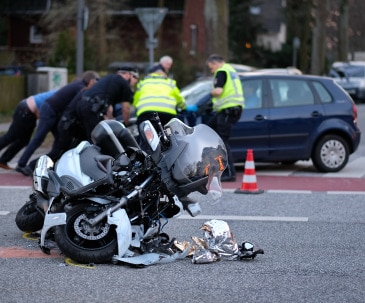 The attorneys at Bernard Law have dealt with this bias head-on, and will immediately collect and preserve evidence before it can be lost or misinterpreted by a biased party.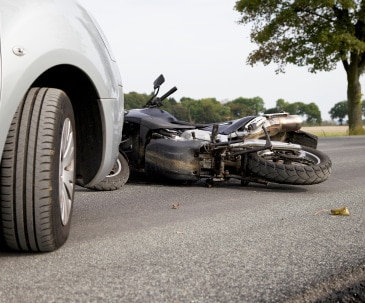 It is important to protect your interests quickly,
Since an inaccurate interpretation of the evidence that places even partial fault on you will result in a reduction in your recovery amount. If you are deemed more than 50 percent at fault, no recovery is allowed in Ohio.
A major issue in motorcycle accidents is the tendency of witnesses to overestimate a motorcyclist's speed.
Because a motorcycle is significantly smaller than a car, it often appears that the motorcycle is traveling over the speed limit, when in reality it is not. When speed becomes an issue, our team removes the guesswork by hiring an accident reconstruction specialist immediately, before skid marks and other evidence can deteriorate.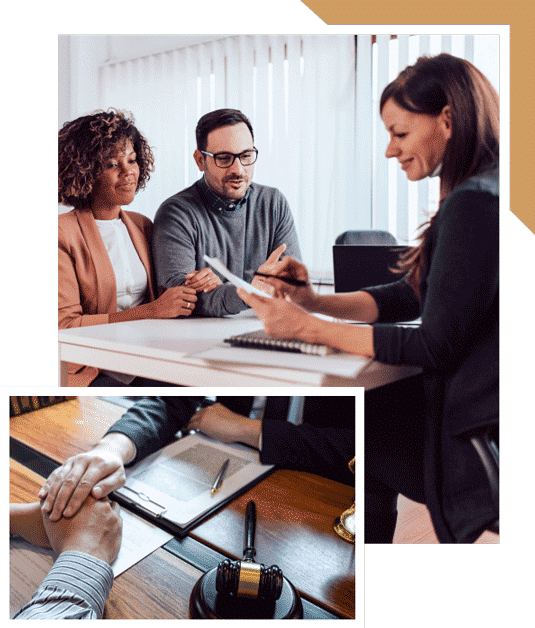 Your consultation is free.
No matter how careful you are, accidents happen.
When you are injured, rely on the attorneys at Bernard Law to protect your rights and recover the compensation to which you are entitled.